Discovering Invisalign in Las Vegas, Nevada
In recent years, Invisalign has gained immense popularity in Las Vegas and worldwide, providing a more convenient and aesthetically pleasing alternative to traditional braces. Suppose you're considering improving your smile with Invisalign in Sin City. In that case, this comprehensive guide will equip you with all the information you need about the Invisalign industry in Las Vegas.
Choosing the right Invisalign provider is essential for a smooth and successful treatment process. This article will point you in the right direction while addressing crucial aspects such as the treatment process, cost, benefits, and financing options available in Las Vegas.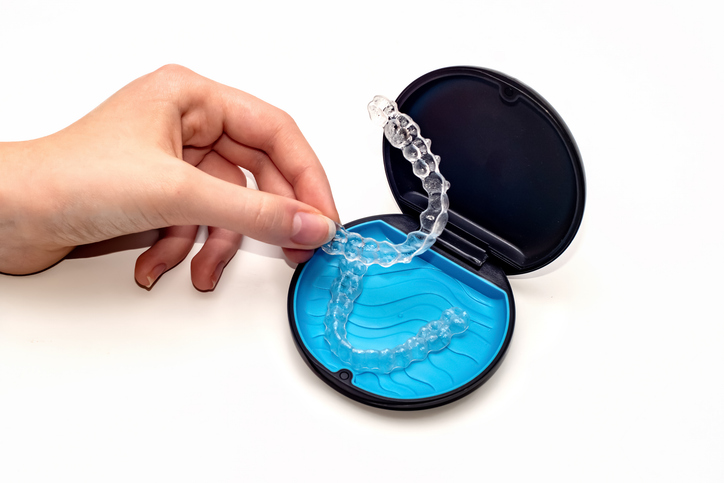 Invisalign Treatment Process in Las Vegas
For those new to the world of Invisalign, knowing the treatment process makes it easy to understand what's involved and what to expect at every stage of your journey to a perfect smile.
Consultation and Assessment
Before commencing Invisalign treatment, schedule a consultation with a certified Invisalign provider in Las Vegas. During this appointment, your dentist or orthodontist will assess your teeth, determine if you're an ideal candidate for Invisalign, and discuss your goals and expectations.
Creating a Customized Treatment Plan
Once deemed a suitable candidate for Invisalign, your provider will create a customized treatment plan. They'll take 3D digital scans of your teeth using advanced imaging technology, allowing them to map out the precise movement of your teeth and predict the final result. They'll also provide an estimate of how long your treatment will take.
Receiving and Using Invisalign Aligners
Based on your treatment plan, a series of custom-made, clear plastic aligners will be created for you. You'll wear each set of aligners for about 20-22 hours daily, removing them only for eating, brushing, and flossing. You'll switch to a new set of aligners every 1-2 weeks, with each stage designed to move your teeth into their desired position gradually.
Regular Check-ups with Invisalign Provider
Throughout your treatment, you'll need to visit your Invisalign provider every 6-8 weeks for a check-up. They'll monitor your progress and provide you with new sets of aligners. On average, Invisalign treatment takes around 12-18 months, but the exact duration depends on the complexity of your case.
Top 4 Invisalign Companies in Las Vegas, Nevada
How to Choose an Invisalign Provider in Las Vegas
Selecting a skilled and experienced Invisalign provider is crucial for the success of your treatment. Consider the following factors:
Invisalign-Certified Orthodontists
Ensure your chosen provider has completed Invisalign training and is certified to offer the treatment. This guarantees they have the necessary knowledge and skills to provide you with the best care.
Experience and Reputation of the Provider
When selecting an Invisalign provider, it's essential to consider their experience and reputation. Research different providers in Las Vegas, browse their websites and read customer reviews to learn about their success rates, patient satisfaction, and overall quality of care.
Customer Reviews and Testimonials
Look for testimonials and reviews from past patients to gain insights into their experience with a particular Invisalign provider. Assessments can provide valuable information on the provider's professionalism, communication skills, and the results of their treatments.
Availability of Financing Options
Lastly, make sure the Invisalign provider you choose offers flexible payment options and financing plans that suit your budget.
Invisalign Cost in Las Vegas
The cost of Invisalign treatment can be a significant factor when deciding whether to proceed. Let's explore the factors affecting the price of Invisalign in Las Vegas and compare them with other locations.
Factors Affecting the Cost of Invisalign Treatment in Las Vegas
In Las Vegas, the cost of Invisalign typically ranges from $3,000 to $8,000. Several factors influence the final price, including the complexity of your dental issues, the duration of treatment, your provider's fees, and any additional treatments needed, such as retainers or dental cleanings.
Comparison of Costs with Other Cities/States
The cost of Invisalign treatment may vary slightly depending on where you live. The cost of Invisalign in Las Vegas is comparable to other cities, such as Los Angeles or New York, where fees typically range from $3,500 to $8,000.
Payment Options and Financing Available
Many Invisalign providers in Las Vegas offer flexible payment options, including interest-free financing plans, to make treatment more affordable. Additionally, some dental insurance plans may cover part of the cost of Invisalign, so check with your insurance provider to determine your benefits.
Benefits of Invisalign
Invisalign has several advantages that make it an attractive choice for those seeking to improve their smiles. The benefits include:
Improved Oral Hygiene
Since Invisalign aligners are removable, you can maintain your oral hygiene routine without hindrance, reducing the risk of cavities and gum disease.
Greater Comfort Compared to Traditional Braces
Invisalign aligners are made of smooth, comfortable plastic material that won't irritate your cheeks or gums, unlike traditional braces' metal brackets and wires.
Minimal Impact on Daily Activities
The near-invisibility of Invisalign aligners allows you to go about your daily life without feeling self-conscious about your orthodontic treatment. You can continue participating in social events, public speaking engagements, or other activities without worry.
Boosted Self-Confidence with a Perfect Smile
One of the most significant benefits of Invisalign is the confidence boost that comes with a beautifully aligned smile. With straighter teeth, you can feel more confident personally and professionally.
Invisalign Financing Options in Las Vegas
Financing your Invisalign treatment can be a concern for many people. Fortunately, various financing options are available in Las Vegas to help make your dream smile within reach.
Payment Plans Offered by Invisalign Providers
Many Invisalign providers in Las Vegas offer in-house financing options, allowing patients to spread the cost of their treatment over several months or even years. These payment plans often come with little or no interest, making them an attractive option for many patients.
Third-Party Financing Companies
Some patients may prefer to use third-party financing companies like CareCredit or LendingClub to pay for their Invisalign treatment. These companies provide loans or credit cards specifically designed for healthcare expenses, offering flexible payment plans and competitive interest rates.
Insurance Coverage for Invisalign Treatment
Many dental insurance plans cover up to a specific amount of orthodontic treatment, including Invisalign. It's essential to check with your insurance provider to determine your eligibility and the coverage you can expect for Invisalign treatment.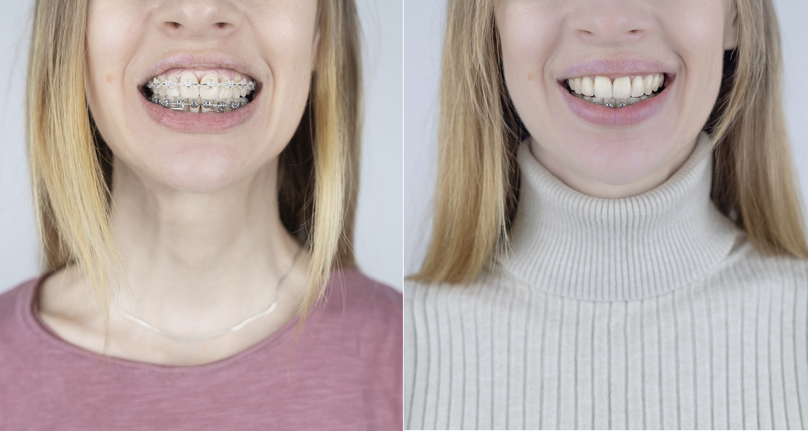 Invisalign Before and After Results
Seeing the impressive transformations of others undergoing Invisalign treatment can be inspiring and motivating. Here are some factors to keep in mind when looking at before and after results:
Importance of Following the Treatment Plan
To achieve the best possible outcome with Invisalign, it's critical to follow your provider's treatment plan, which includes wearing your aligners for the recommended 20-22 hours per day and attending regular check-ups. Sticking to the program ensures your teeth move as intended and reduces the risk of setbacks or delays in your treatment.
Conclusion
Invisalign offers a convenient, discreet, and comfortable solution for teeth straightening in Las Vegas. You can decide about your orthodontic needs by understanding the treatment process, costs, benefits, and financing options. Choosing the right Invisalign provider is crucial for a successful and satisfying experience. Do your research, compare different providers, and select the best fit for your needs and budget. With proper planning and commitment to the treatment process, you'll be well on your way to a perfect smile and boosted self-confidence in no time.